Paisley Houndstooth



Gender

Female

Age

17

Nationality

American

Resides in

San Francisco, CA

Profession

Student at Webster High

Cheerleader

Friends

Love interests

Keith
Fletcher
Paisley Houndstooth
is Lexi's best friend. She is dim-witted, usually not aware of what's going on, but she is nice and harmless. She is very kind towards the A.N.T.s, unlike most of the older kids at Webster High.
Personality
Edit
Paisley is usually clueless as to what is going on around her, but she never means any harm. She never really fully understands what people say, but she goes with it anyway in her own, unique way. Paisley is very kind and is practically the opposite of Lexi who uses her as a sidekick. She is very innocent because of her slow nature, and she's never shown anger like Lexi. She's very friendly, perky, and sweet and often acts bubbly. Although she's dumb, she's very nice to the A.N.T.s unlike most of the big kids.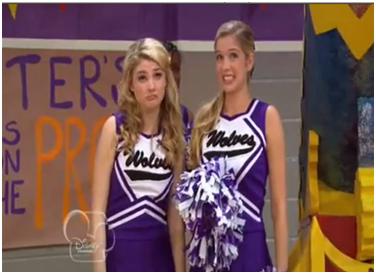 Ad blocker interference detected!
Wikia is a free-to-use site that makes money from advertising. We have a modified experience for viewers using ad blockers

Wikia is not accessible if you've made further modifications. Remove the custom ad blocker rule(s) and the page will load as expected.