The following list is a list of admins for the A.N.T. Farm Fanon wiki. These admins run this wiki and take care of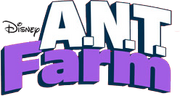 everything. You can send them a messageon their talk page if you have questions or if you are interested in being an admin. Just contact one of these admins.
IF YOUR NAME IS NOT LISTED BELOW, ACCEPT OUR APOLOGIES.
Admininistors
| | | |
| --- | --- | --- |
| | Founder, head admin. Focused on editing pages and adding userboxes (also a bureaucrat) | Active |
| | Focused on making episodes and editing character pages (also a bureaucrat) | Active |
| | Makes userboxes, edits sometimes | Active |
| Zannabanna talk · blog | Skilled with CSS code, makes episodes (also a bureaucrat) | Active |
| Gloria427 | Wiki helper. Often seen adding pictures to galleries and creating userboxes | Active |
| | Page editor. Currently creating new pages and editing old ones. | Activ |
| | Often adds episodes and edits characters page. Newest admin | Active |
Chat Moderators
Ad blocker interference detected!
Wikia is a free-to-use site that makes money from advertising. We have a modified experience for viewers using ad blockers

Wikia is not accessible if you've made further modifications. Remove the custom ad blocker rule(s) and the page will load as expected.